An accomplished team of experts with extensive experience in class action settlement administration, law, finances, and database development.
Prior to co-founding Atticus, Chris was the CEO of a nationally recognized claims administration company, where he oversaw the administrative services for more than 200 settlements. Among those settlements were high profile cases including In Re Motor Fuel (Hot Fuel) and the Target Data Breach – Financial Institutions class action settlement, to name just a few. An Attorney by training, Chris graduated from William Mitchell College of Law and the University of St. Thomas. He is a member of the Minnesota Bar, the American Bar Association where he serves as Membership Chair of the Consumer Litigation Committee, the 8th Circuit Court and the United States Supreme Court.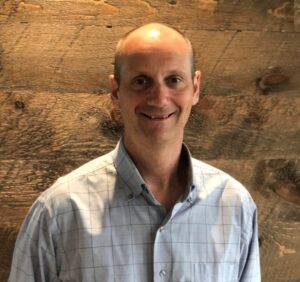 James Hardy
Co-Founder & Chief Operating Officer
612-299-1800
jhardy@atticusadmin.com
Prior to co-founding Atticus, Jim held finance leadership positions in a variety of industries, including contract manufacturing, medical devices, sheet-fed printing, and commodity trading, for twenty years. Jim spent the first eight years of his professional career as a CPA, the last three of which were with one of the largest firms in the mid-west region. The wide-range of responsibilities and challenges gained from his prior experiences equipped him with a versatile set of finance, administrative and applications skills that he contributes to Atticus' operation and finance departments. Jim has an accounting degree from the University of St. Thomas in St. Paul, Minnesota.
Mike joined Atticus in 2018 with more than fifteen years of payroll experience in employment law matters. Mike oversees the QSF and Treasury division of Atticus where he works side by side with his team to establish Qualified Settlement Fund accounts, complete settlement award calculations, manage tax reporting nationwide for the settlement accounts, and disperse settlement benefits. Prior to joining Atticus Mike managed the settlement award distributions for one of the nation's largest labor and employment administrators, ranging from a few hundred claimants to over 700,000 claimants across the country.
Bryn joined the Atticus team as Senior Project Manager in 2018 with nearly fifteen years of project management experience. She currently works with Atticus' team of project managers and coordinators to oversee the day-to-day responsibilities of more than 100 active settlements at any given time. Bryn's experience stems predominantly from management roles in the claims administration industry, including project management positions she held with two nationally recognized class action administration firms. She has worked on a number of high profile consumer, employment, and other types of cases and has extensive experience with CAFA notice campaigns. 
Joel joined Atticus as the Director of Information Technology in 2018.  With more than fifteen years of software development and project management experience, Joel's background has allowed him to design and customize an industry-specific data management system and scalable solutions that provide the team with efficiency and easy to use applications. Joel's work history also includes human resource management, which provided him with a solid understanding of payroll systems, tax requirements, and HIPPA compliance, all of which have proven valuable in accommodating employment matters.